SparkFun Electronics Introduces

Point and click your way to a fully-populated, custom printed circuit board from SparkFun.
Get Started Now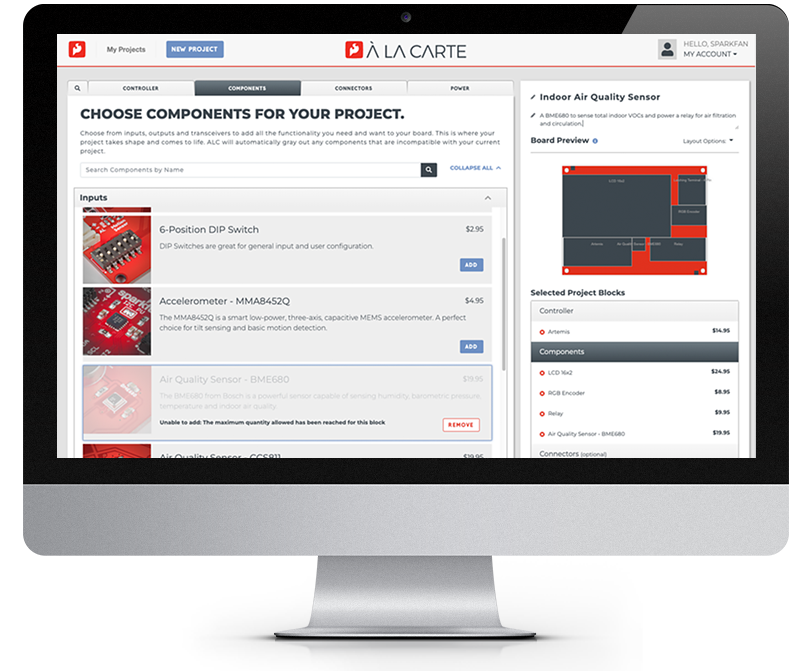 Why create a custom product?
SparkFun has been designing boards for more than a decade and is the source for the latest and greatest technologies. We've taken all that knowledge and quantized components and modules into easy-to-choose blocks. SparkFun À La Carte (ALC) allows you to create custom boards by selecting only the blocks you want to use and adding them to your board. Whether you're a test engineer building 15 test fixtures or a Burning Man artist needing 47 light-activated servo controllers, ALC is there to bridge the gap between prototype and production.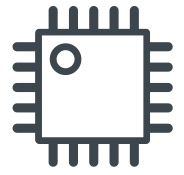 Step 1: Select your controller
Choose from popular controllers such as SAMD21, ATmega328, ESP32, Artemis and more.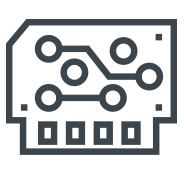 Step 2 - Add components
ALC will be sure to only allow you to choose blocks that work with your current design.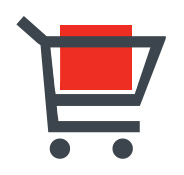 Step 3: Check out
Choose your desired quantity of boards and complete your purchase. Boards will ship in 3-4 weeks.
Point and Click Design
No need to spend time figuring out the best way to layout your board. ALC takes the blocks you select and optimizes the board design to ensure everything fits and all connections are made.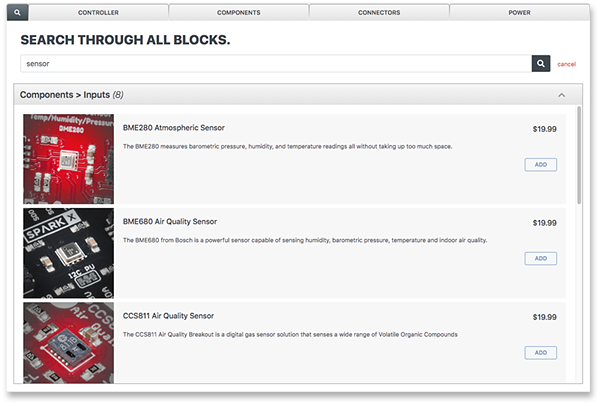 Always Enough Pins
Each block contains a controller, a peripheral input/output or connection. Select the quantity of each item you want and ALC will let you know if something can't be done. As you add more blocks to your board, ALC keeps track of the pins and power each block is using and guides you along the way.
Smart Power Design
As you choose components, ALC places them in an optimal position on the board, taking into consideration edge alignment and trace needs. We've put all the hard work into verifying everything you put on your board will be electrically sound and that the proper connections have been made, thus ensuring the electrical design of every board produced using ALC.